School Council
Our School Council is made up of pupils from across the school.
They have established and now run the school tuck shop, providing daily healthy snacks to the whole of the school.
They also help with the fantastic ideas that create highly imaginative and successful fundraising events, such as the Summer Fayre, and other seasonal events throughout the year.
Charities we support include:
Children in Need
Comic Relief
Nightingale House
Hope Hospice
Midland Air Ambulance
Remembrance Day
Community Harvest Festival Hampers and Wrexham Food Bank
Manchester Bombing Families
Due to the recent pandemic, we have been unable to participate in any charitable events or fundraising in school for some time. Please come back to visit this page when restrictions have been lifted and we can return to our normal activities.
Schools Annual Charity Announced
On 28th February, 2017, after a lengthy process throughout the school, the Borderbrook School Council announced the charity that all the pupils will be raising funds for. The following is the letter that the school council wrote to parents: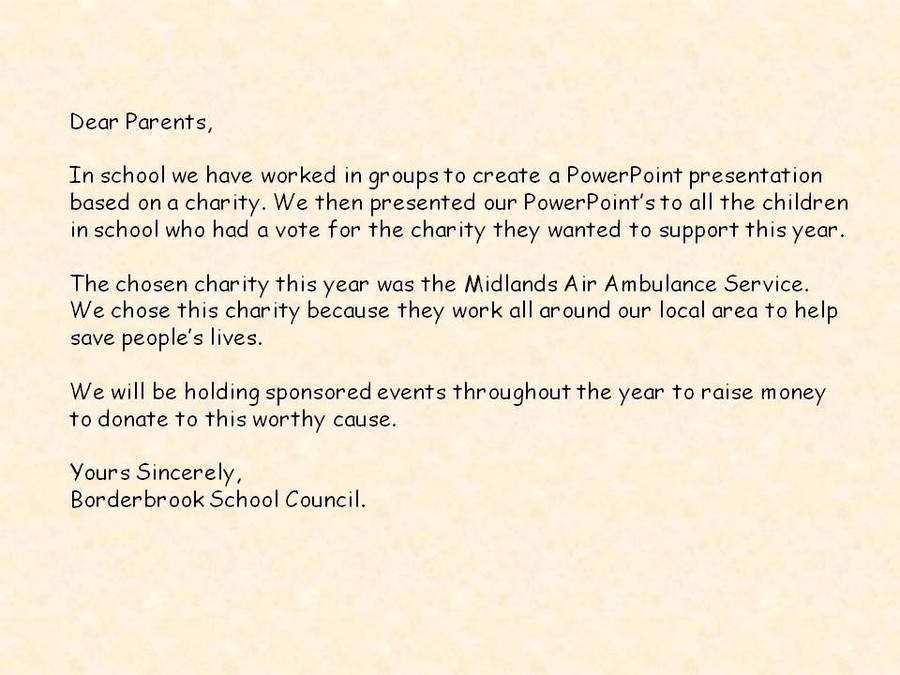 Making Music on Ambassador Day 2016